About Product
---
Based on the demand of Iran Dates customers, Farcan Agribusiness Co. is capable of providing five different varieties of dry, semi- dry and fresh varieties including: Zahedi, Piarom, Rabbi, Mazafati and Kabkab. In order to ensure the best Date is delivered to customers, Farcan Agribusiness Co. tries to check the quality of raw materials, under process materials and finished goods to guarantee that the final product is meeting the well-defined standards. Also our processing sites in Iran have been certified with ISO 9001 and ISO 22000. ---
Our Varieties
According to shape and characteristics of date, it is divided to several major groups which we supply 5 varieties among them as below:
---
Zahedi Date
Piyarom Date
Rabbi Date
Mazafati
Kabkab Date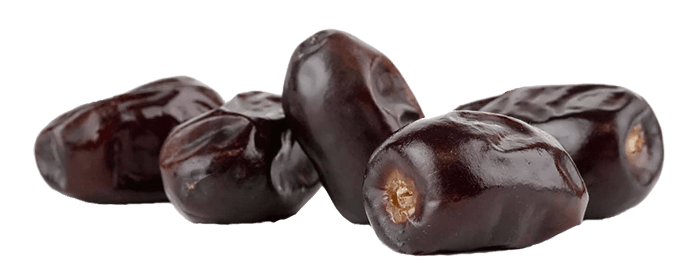 Our Specification

Zahedi Date
This variety is a dry variety with yellow gold color to light brown. Its Shape is short, oval, thick, elongated and at the end it is quite narrow and sharp. Its moisture is less than 14% and it is categorized as dry variety. Its shelf life at room temperature is more than 12 months under interim fumigation. Zahedi Date is, less sweet so it is recommended for diabetic patients.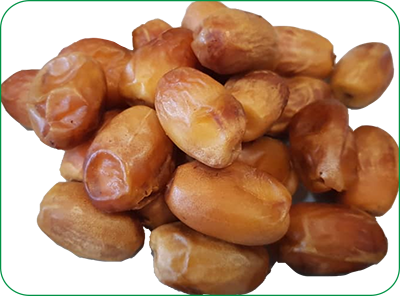 Piyarom Date
The Piarom Date is a large, thin skin, dark- brown Date that is widely considered as the most delicious of all semi-dry date varieties. Most Piarom dates are produced in Hajjiabad, Hormozgan in southern Iran. This type is also cultivated in Kazeroon and around Darab (in Fars province), Kerman and Bandarabbas. Piarom palms are mainly grown in the mountain slopes and are mostly fertilized by organic manure and no chemical is used in their crop storage stage. The moisture of Piarom Date is less than other types of Dates (under %15). This variety is sweet and as fructose is the predominant sugar in this type of date, it is easily and quickly consumed in metabolism of the body. Accordingly, it is recommended to the people suffering from diabetes. It ripens late and has high quality. It is known as the most delicious semi dry Date in Iran. Its shelf life at room temperature is about 18 months under interim fumigation.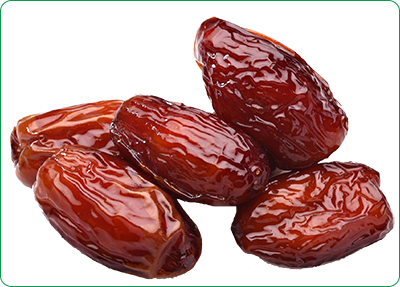 Rabbi Date
Rabbi Date which is becoming popular all around the world, is a semi- dry and semi soft date, with dark brown color and long in size. Rabbi Date grows in Sistan and Baluchestan province in Iranshahr, Zabol, Chabahar and Saravan cities. The moisture of Rabboi Date is Max 15%. Its shelf life at room temperature is about 12 months under interim fumigation.
Mazafati
Mazafati which also called Mozafati and bam Date is a cultivar of the date which is grown in southern Iran, mainly in Bam, Jiroft, Kahnuj in Kerman province, Saravan, Nikshahr, and Iranshahr in Sistan and Baluchestan province. This variety is the most popular variety in Iran and It is a dark, soft, fleshy and sweet Date of medium size, about 2.5–4.5 cm (1–2 in) with a relatively high moisture content of between 15-30 %, varying with the time of harvest and the location of the grove. This variety is the most common variety for fresh consumption but based on its moisture it is categorized in three types including Fresh (Moisture level between 18-30 %), Semi Dry (Moisture level between 15-19%) and Dry (Moisture level is max. 16%). At a temperature of −5 °C (23 °F) it can be kept for up to two years or at 0–5 °C (32–41 °F) it can be kept for one year. Mazafati Date harvesting time depends on the variety and starts in August, lasting to the end of October. As one of the largest growing regions of Mazafati Dates, Bam region has around 28,000 ha (69,000 acres) of the lands under the harvest, of which about 5,000 ha (12,000 acres) are for young palm trees. It is estimated that Mazafati Dates account for 20% of Iran's total export of Dates. Approximately 120,000 tons are harvested from the land annually. Mazafati Date palms can stay in production for over 60 years.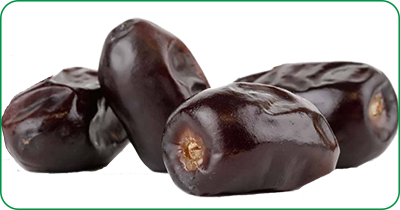 Kabkab Date
This variety is a fresh variety with brown color. It has a soft texture and its moisture is under 20%. Its Shelf life is 12 months with temperature between 0-4 ℃. It is grown in the southern part of Iran, mainly in Bushehr province.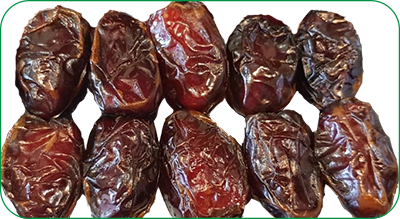 Packaging

Farcan Agribusiness Co. can arrange Packaging according to the customers' needs in bulk or consumer packs. We also can arrange any design of packs based on our customers' order and private brands. The bulk packs that are generally used for export lots are 5 or 10 kg cartons and the Dates are first packed in plain cellophanes then placed in the carton. Based on customers' order, consumer packs can arrange in 250, 500 and 750 grams cartons. The Dates are first packed in plain cellophanes then placed in the boxes. 12 boxes are placed in one master consumer carton.
Shipment

Farcan Agribusiness Co., can ship Customers' cargos by sea on dry or reefer containers or by land. We are working with the best international shipping lines considering the shortest delivery time and the best international container services. Shipment of Mazafati and Kabkab Dates must be done by reefer container and for Rabbi, Zahedi and Piarom Dates can be done by dry container.
Date standards and Specification

All Date consignments should meet below specifications Based on standards of institute of standard & industrial research of Iran (ISIRI):
Without live vermin
Maximum verminous Date: 7%
Maximum other kinds and forms: 2%
Maximum crushed and damaged Date: 3%
Maximum percent of unripe Date: 2%
Maximum color variation Date: 3%
Maximum external material: 6%
Maximum black and dark head: 9%